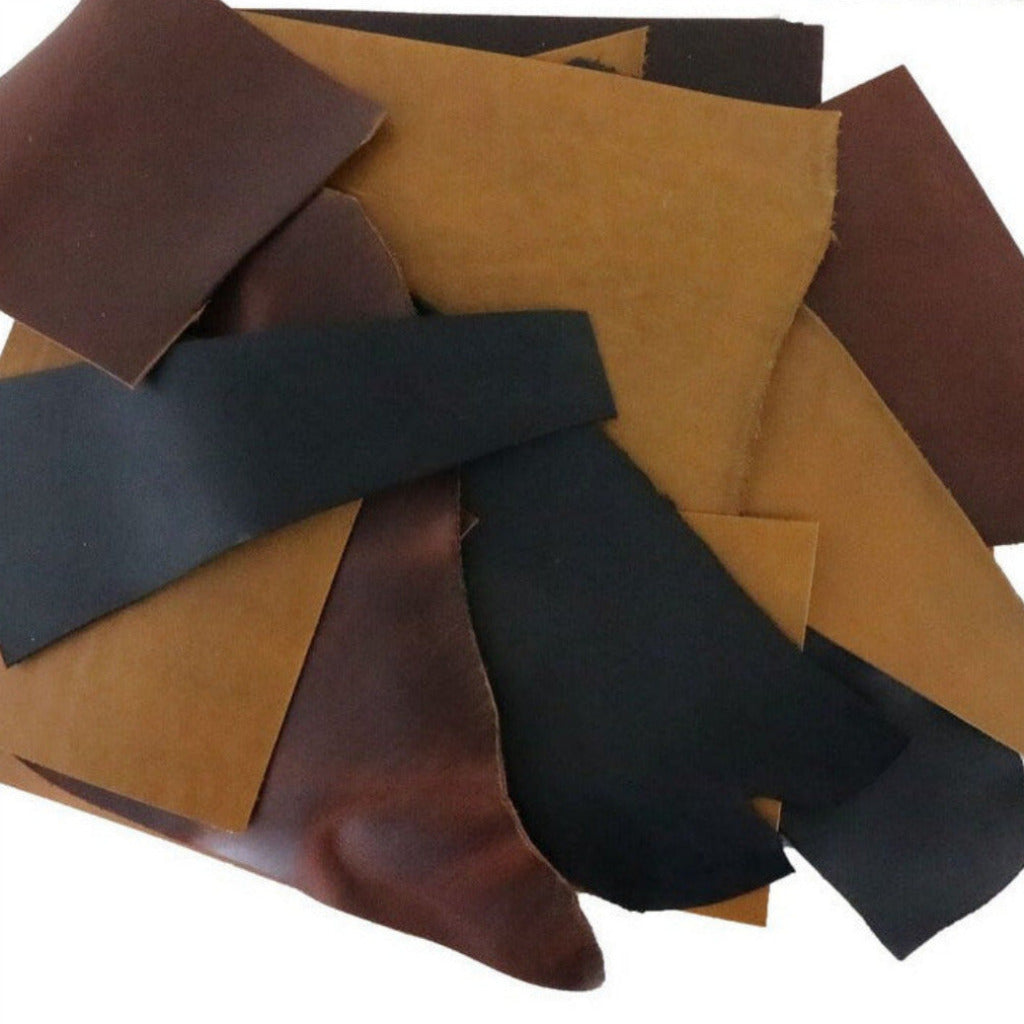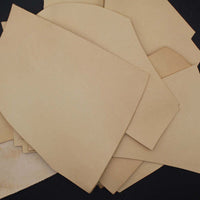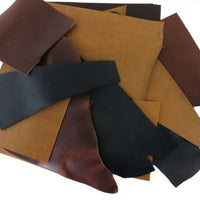 Leather type : Veg tanned & Chrome tanned

Cut: Pre Cut
Quality: Medium
Weights: 1.2 mm -2 mm

Color: As per image displayed.

Back Side: Refinished in natural, smooth.
Very few defects apart from a few possible folds. Each batch of one kilogram is unique and consists of plus or minus 10 pieces of leather.The minimum format is more or less an A6 and some upto A5 
MATERIAL

Natural veg /chrome tanned Leather sheet for craft material, pre-cut leather pieces, genuine cow leather sheets.
Please note that genuine leather is natural and part of an animal, scars and imperfections are all part of its character and personality. As every animal is different there aren't too identical pieces of leather in the world.
COLOR

We do our best to match color and lightning of each skin, but please be aware they might not correspond exactly to the ones in the pictures due to the many factors that can distort it (light, display, camera).
Good selection of pre-cut leather pieces, but could be more consist...
Exactly what I needed!
Here's a name you can trust. Customer support team is so warm & helpful.
Zero loss theory applied here :)
Great collection of leather for Wallets, bags,belts, shoes and many more articles.
Shop here