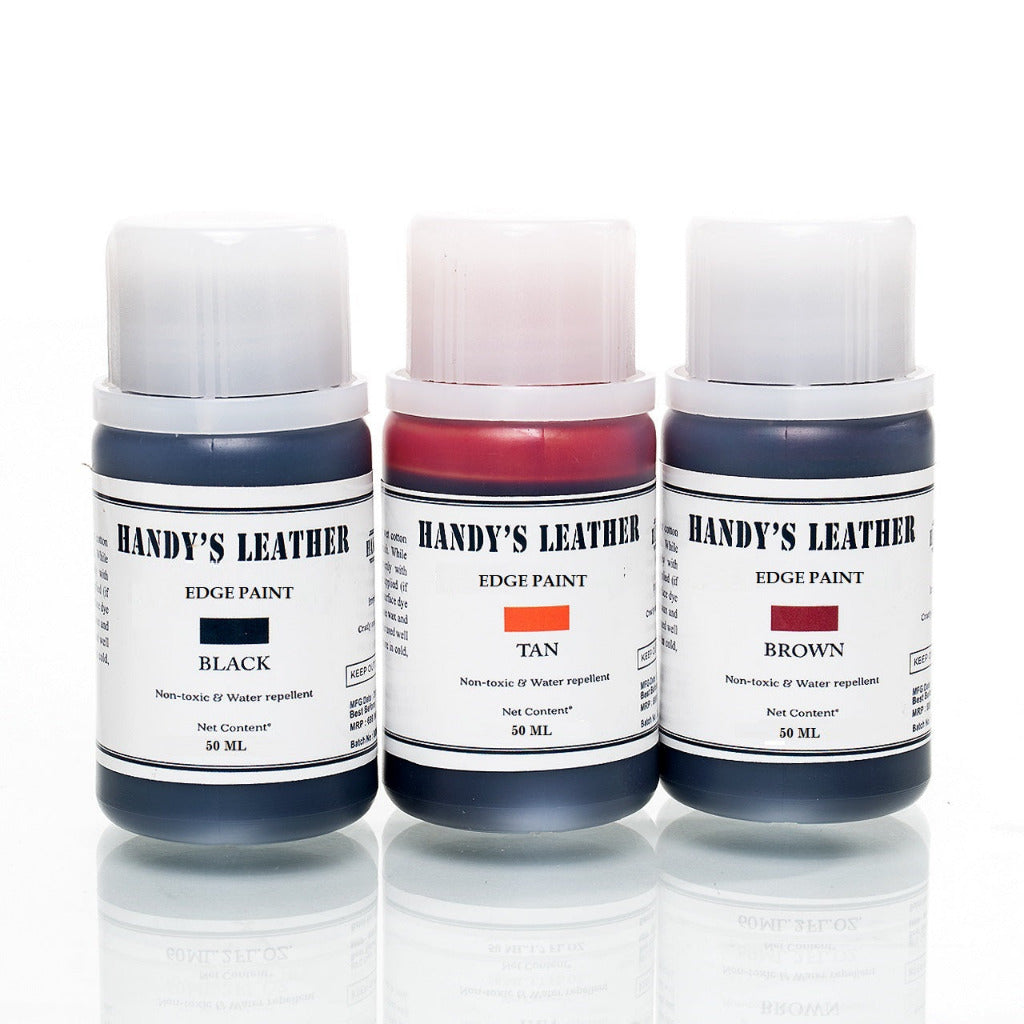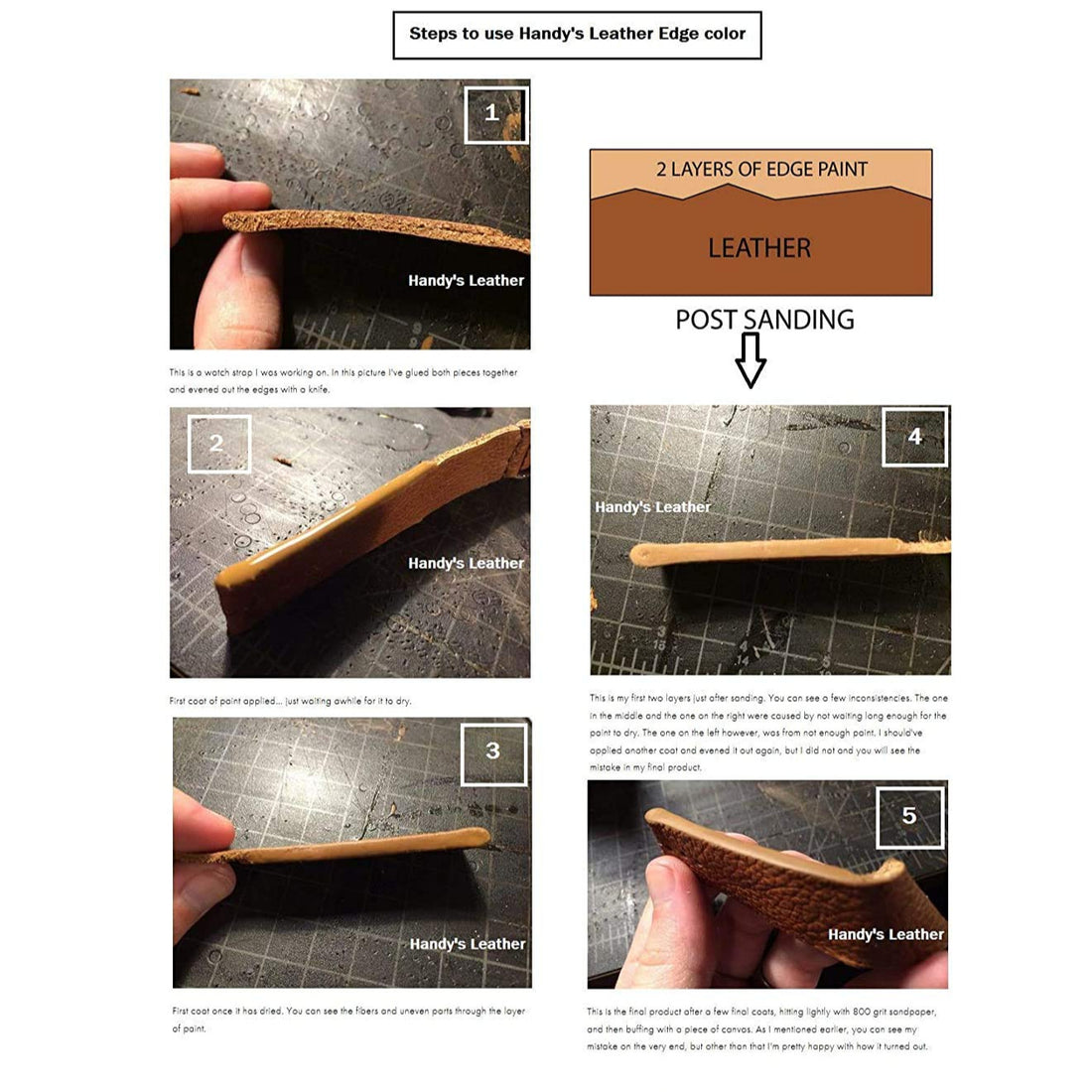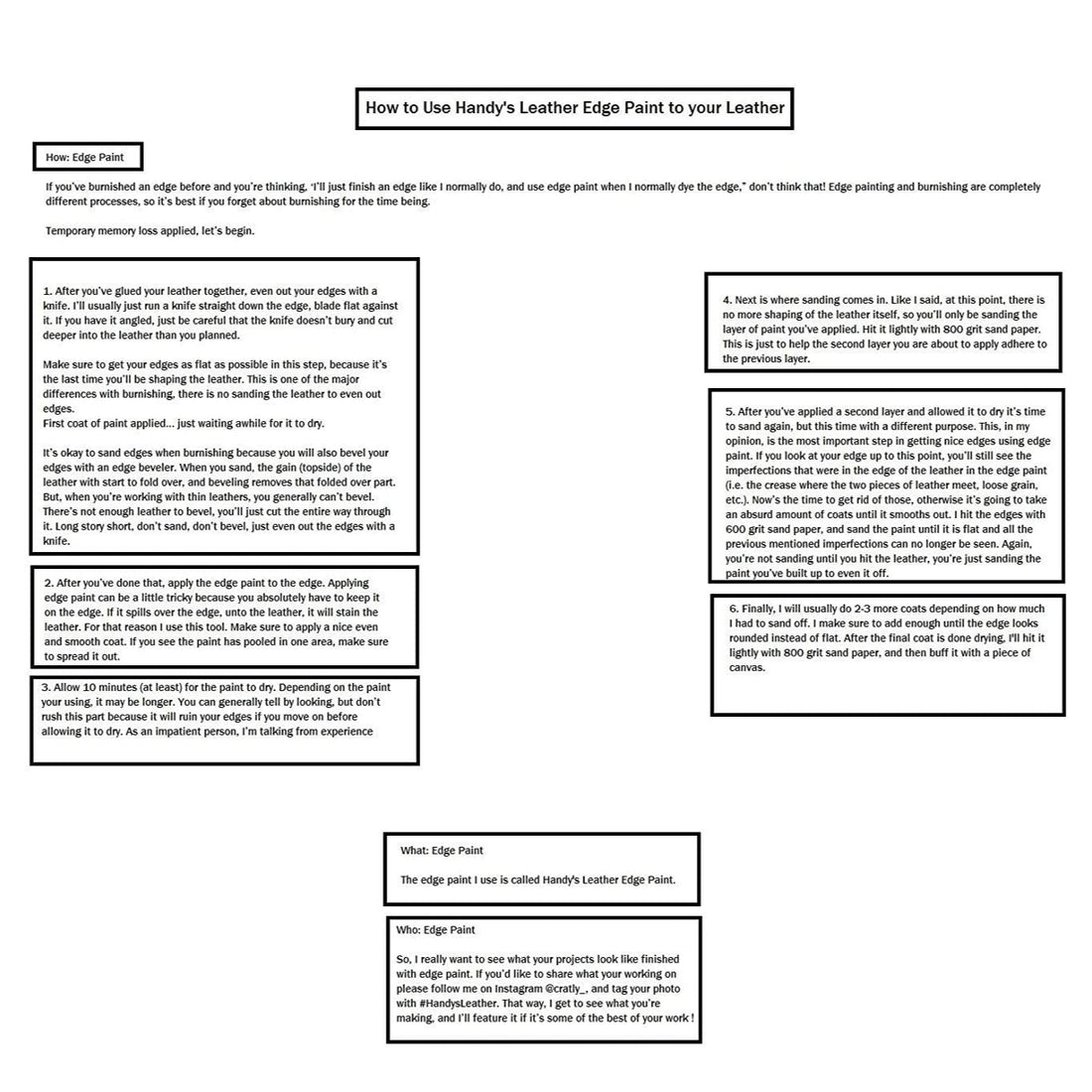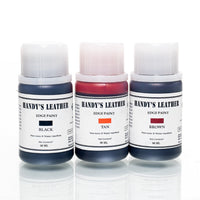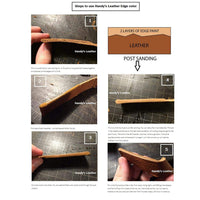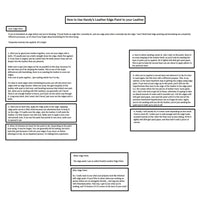 Package Content : 50 ML [Sample] set / 200 ML set.

You can apply edge paint : Upto 20 feet edges with 200 ML set and 5 feet edges with 50 ML
Used For : This edge paint color is used to Improve your leather product edges after cutting, corners to give continuous and elegant looks.

How to use : It can be applied by hand or by any basic roller machine ( called as edge roller machine, we also have that machine) , this might require some extra iterations or sanding before or after edge coat. and once dried - after 15 min or so it does not require any extra operations
Feature : Edge Paint has great adhesion on leather edges, continuous coverage and elasticity, able to create a smooth and uniform leather corners and edges with few applications even with the best resistance compared to other edge paints of its class.
Cost effective : This is a great combination of cost and amount of material. We want you to experiment and enjoy our entire range to find your personal favorite color choice

Happy to help : Read and browse other section of our website to know about applying edge paint and other leather techniques.
Where we can use it ?
Aniline and semi-aniline leather
     
Pigmented leather / topcoat leather
     
Oil and wax pull-up leather
     
Two-tone and mottled leather
     
Rub-off / antique finished leather
     
Bicast leather
     
Vinyl and faux leather, including bonded leather
     
  Suede and nubuck
Happy reading - ask us if you have any ques.
Shake well before use.
Always pre test in an unseen area.
For best results use a paintbrush and apply it evenly to the leathers
edge.
This can be left to dry naturally for around 10 minutes or sped up to around 2 minutes with the use of a hair dryer.
Apply further coats as above until you reach your desired look.
Sand the edges before applying in order to have good adhesion. If you have an edge heating tool, it works especially well after the first layer to help seal the paint onto the leather. If you are applying multiple layers of paint, make sure to sand between layers of paint in
order to increase adhesion.

How many coats are required?
One coat will be sufficient for most projects; however, it depends on the look of your desired edge. Each coat can be built up until you are happy with the overall look.
What is the difference between Edge Paint and Color Dye?
Edge Paint soaks into the raw leather's edge, Painting the fibers and creating a thin, natural looking edge, whereas Color Dye creates a Staining on the leather surface.
Can I use this to restore color to leather?
No, this product has been developed simply for the edges of leather. If you are looking to re-colour leather, you should look at using our leather dye section
Can this be applied directly to the raw edge of leather?
Yes, it is fine to be applied directly to the raw edge of leather. In
applying the product this way gives a more natural look to the leathers edge.
It can also be applied onto our Edge Coat which gives a smoother, more curved and modern look. 
Handys Leather Edge Paint Color
This is perfect for craft projects. Its high-quality formula binds easily to leather, ensuring a secure and long-lasting application.
With a single application, it creates a strong, waterproof bond that won't chip or flake.
This product is available in 10 different colors, which can be mixed together to create your own unique edge colors. 
Our Edge Paint is extremely flexible, withstanding 100,000 flexes!
This means that it can be used on leather which comes under extreme stress, or severe flexing, with peace of mind that it will last.
Know more
Will surely recommend to friends and family!
Will surely recommend to friends and family!