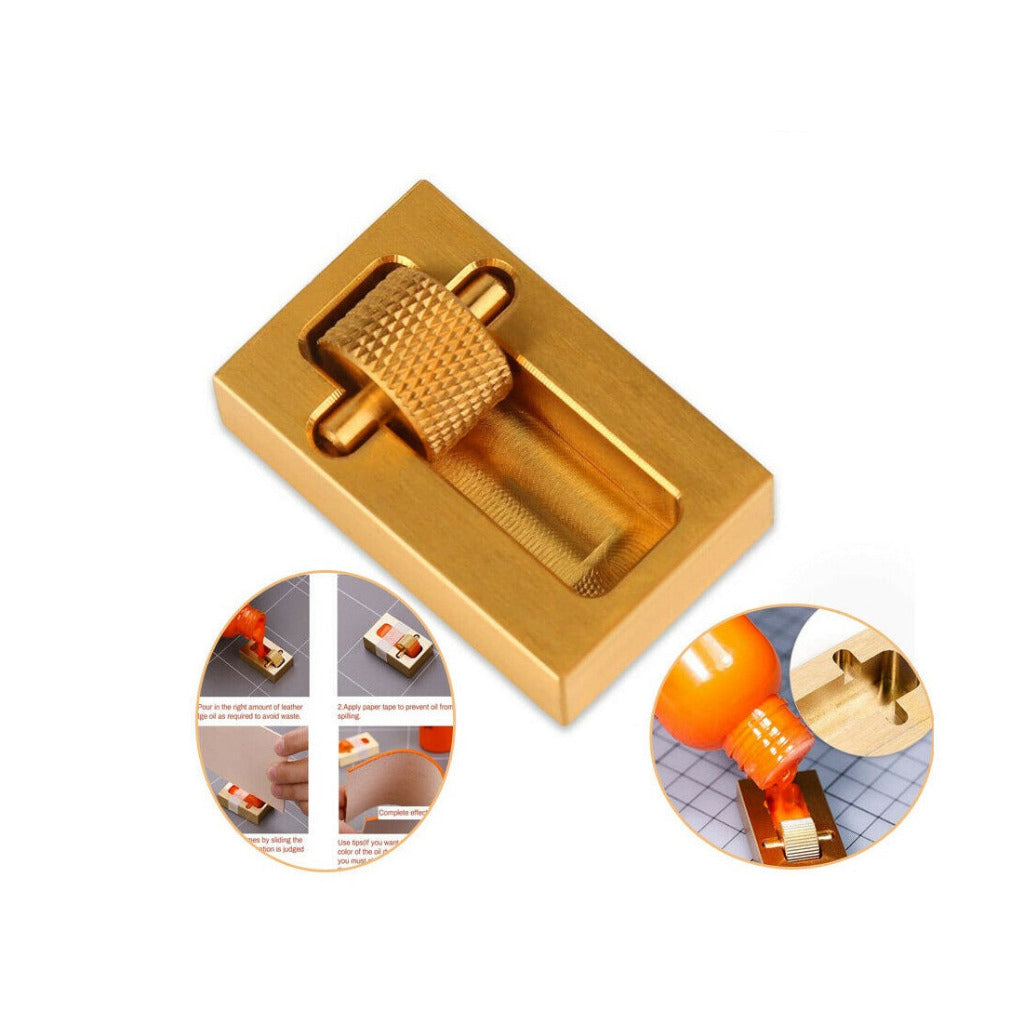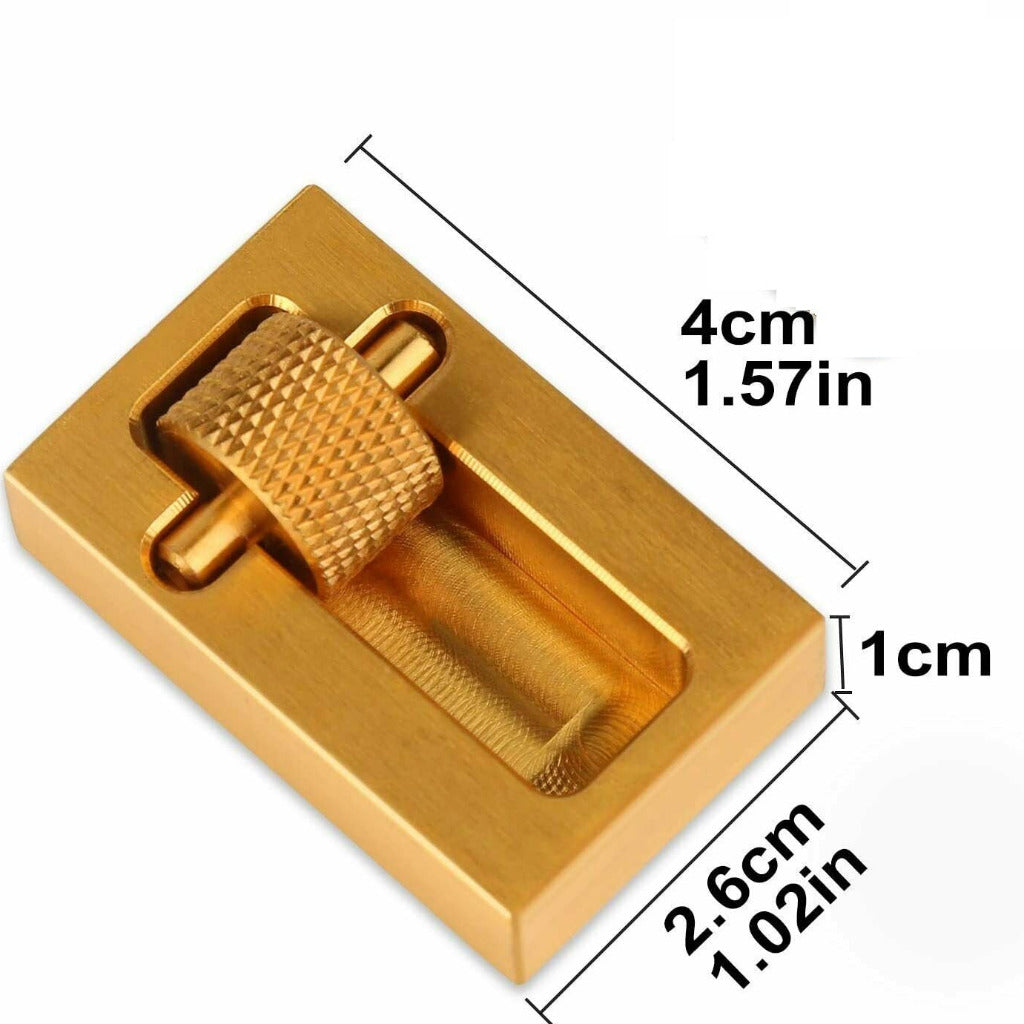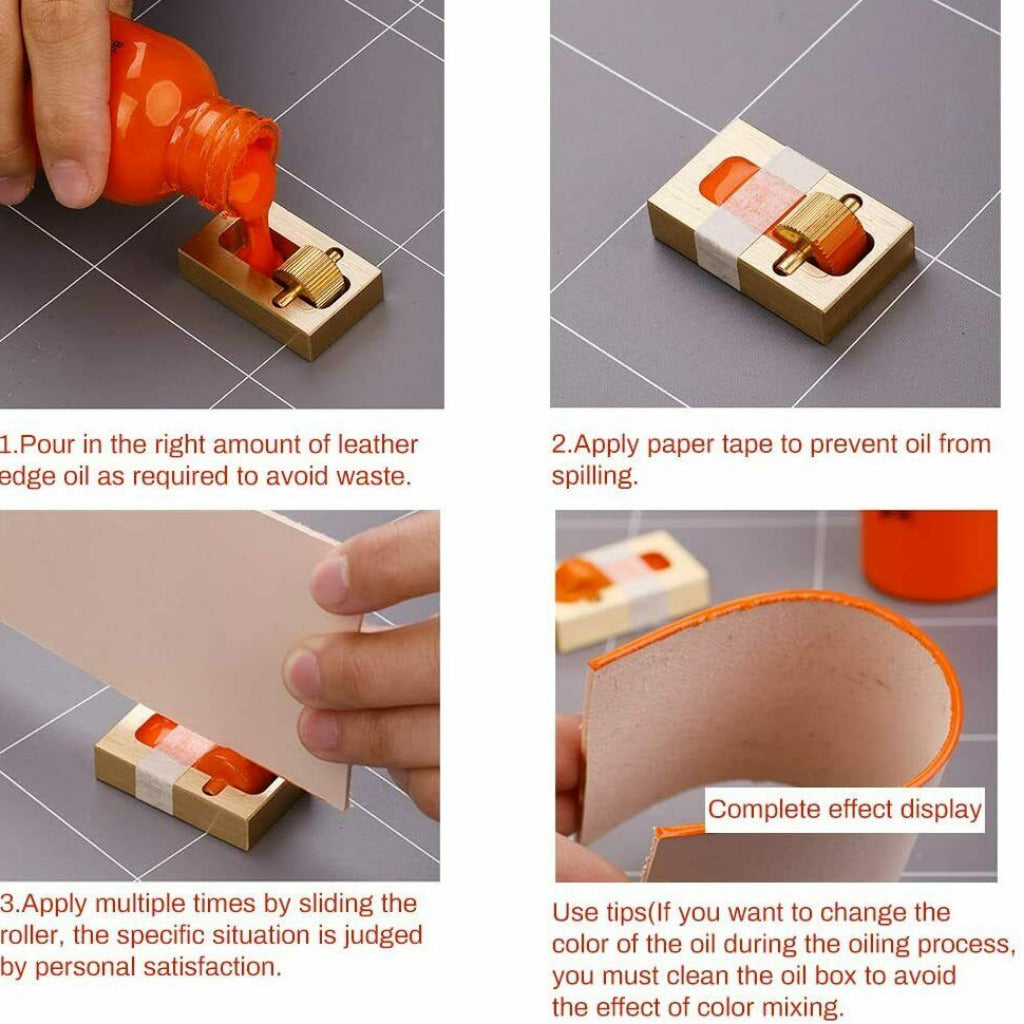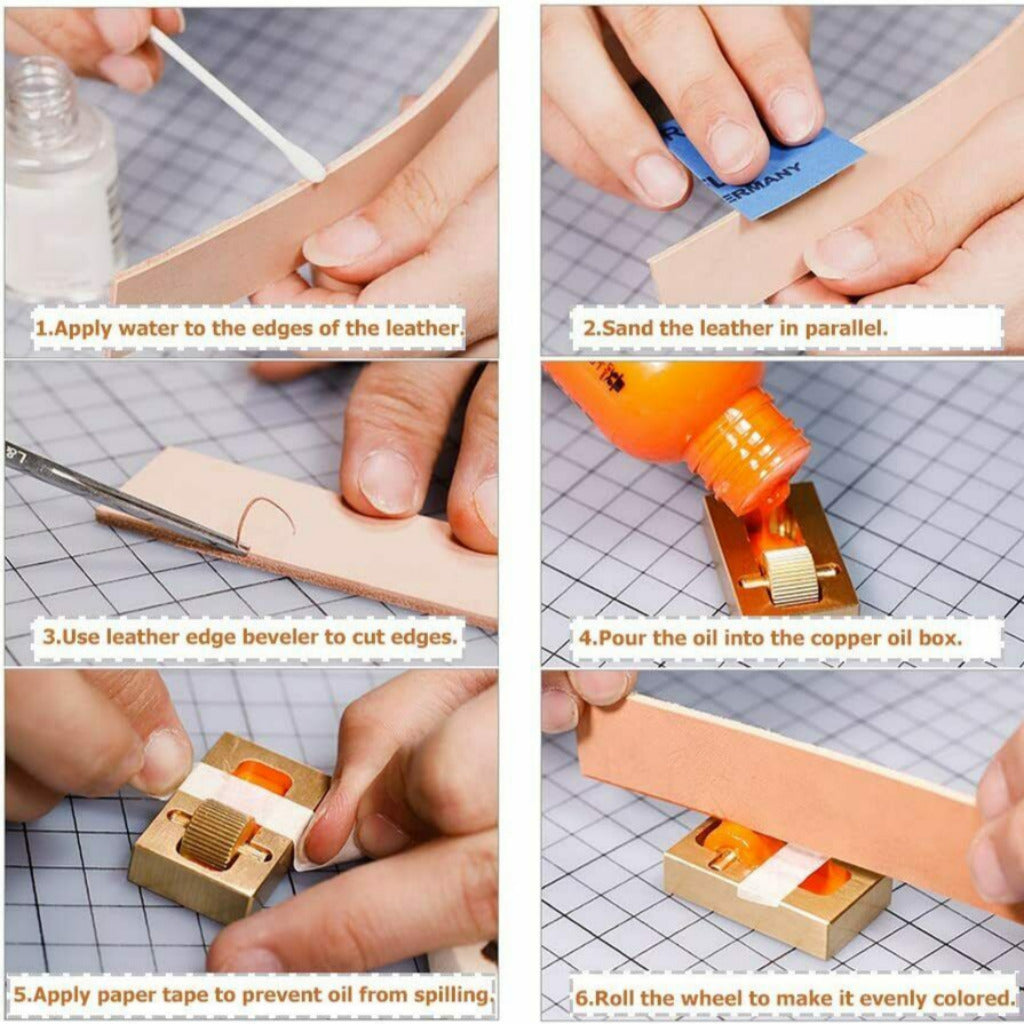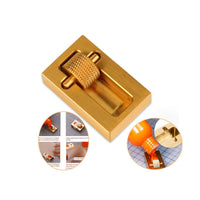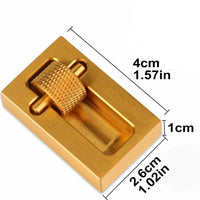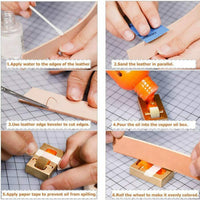 Specification:
Edge roller Box Size : Length is 1.57 inch/4cm,
Width is 1.02 inch / 2.6cm
Height is 1 cm pen head
Material:pure brass
Features:
Obvious Characteristic: Box body is made of high-quality materials, high density, it can be well protected from corrosion. The addition of certain alloying elements can increase casting properties. This edge dye pen can be disconnected, easy to use, convenient to wash.
Superior Making Material: The pen head is made of pure copper, not easy to damage, high intensity, strong corrosion-resistance.The pen surface is printed by electroplating spray paint, high gloss, beautiful and practical.
Wide Range of Uses: Convenient leather edge printing supplies, with easy usage, can be used for printing all kinds of leather projects, like tanned leather, or fabrics, canvas.
Share
Good product with minor flaws
Great product! Highly recommended!
Zero loss theory applied here :)
Great collection of leather for Wallets, bags,belts, shoes and many more articles.
Shop here