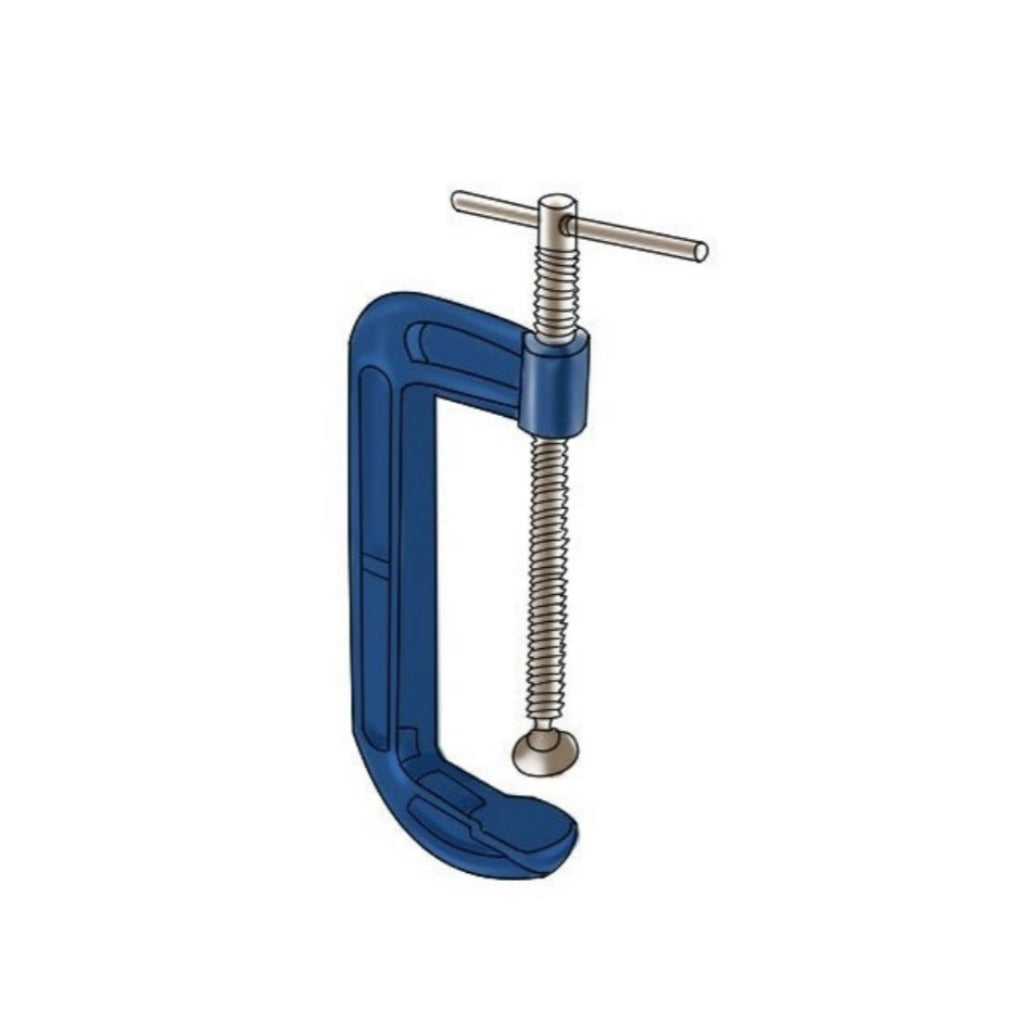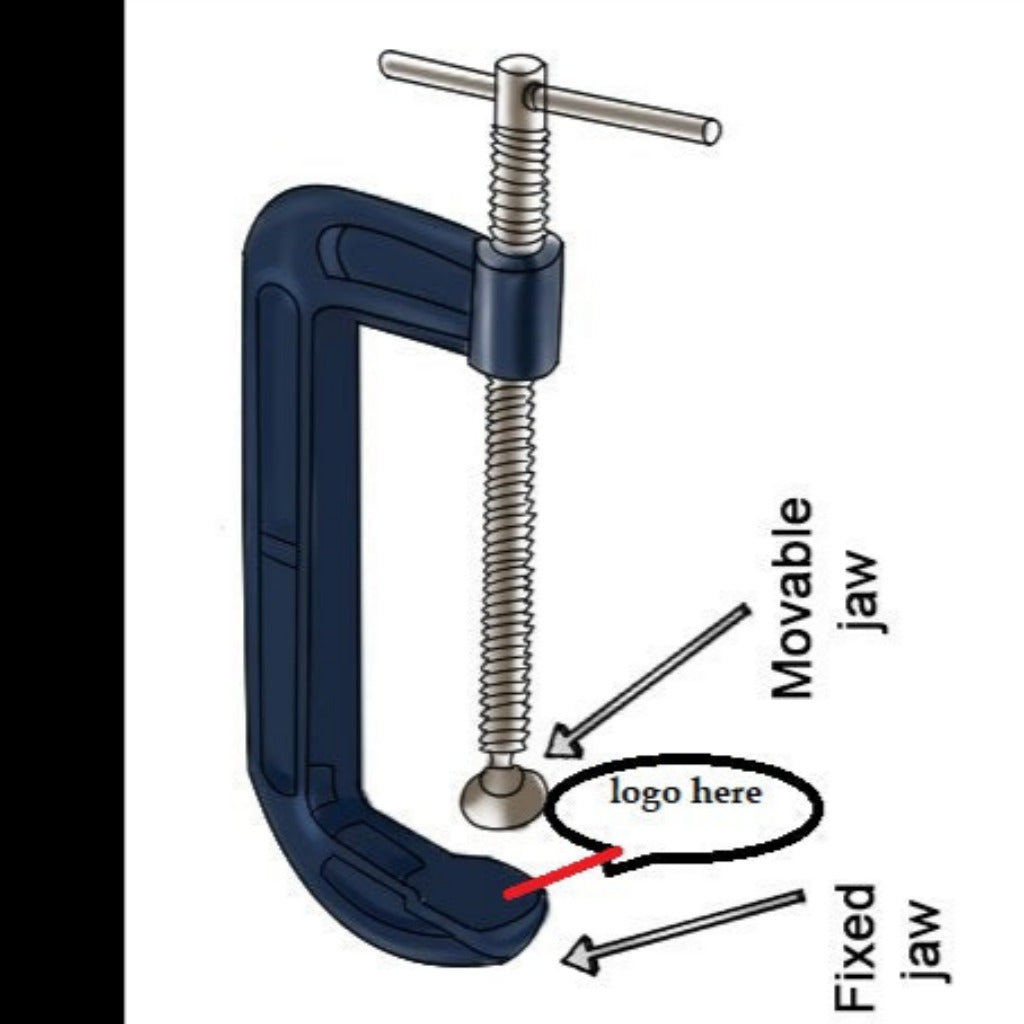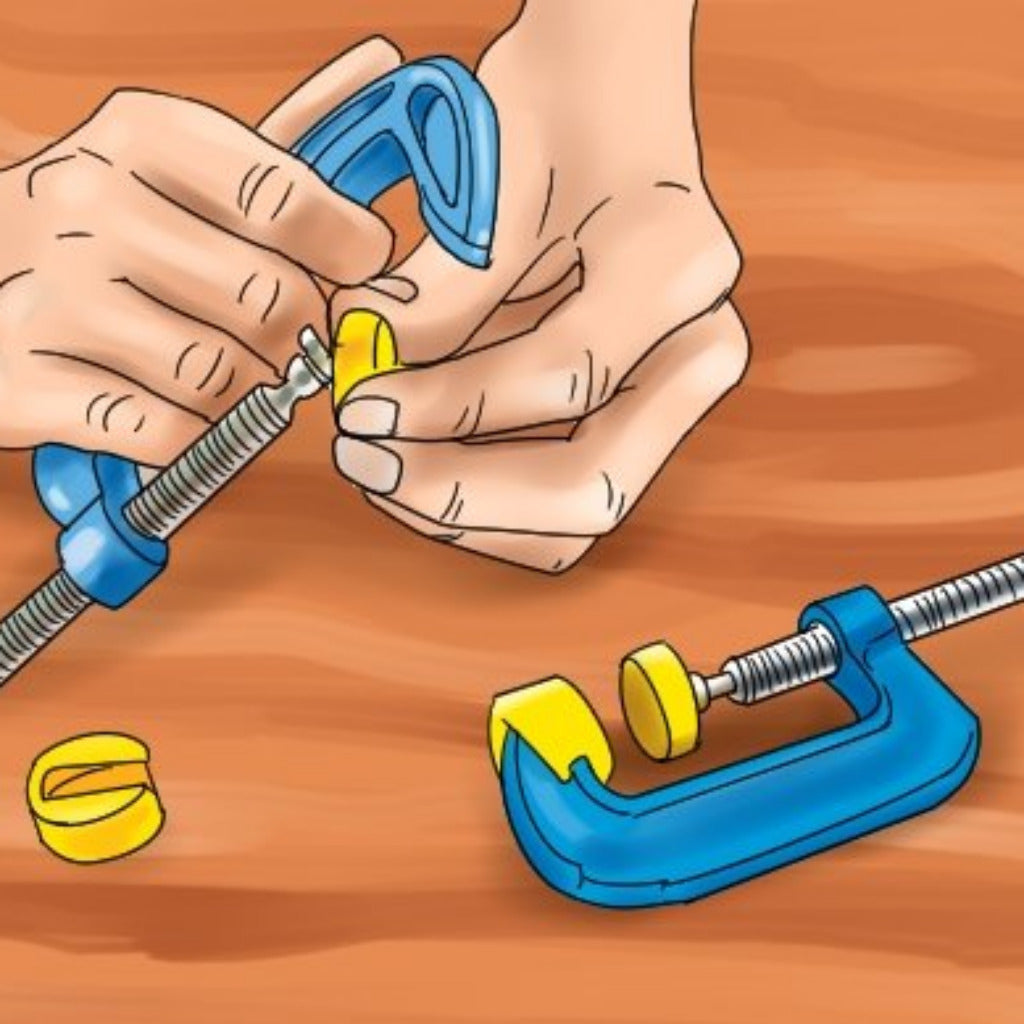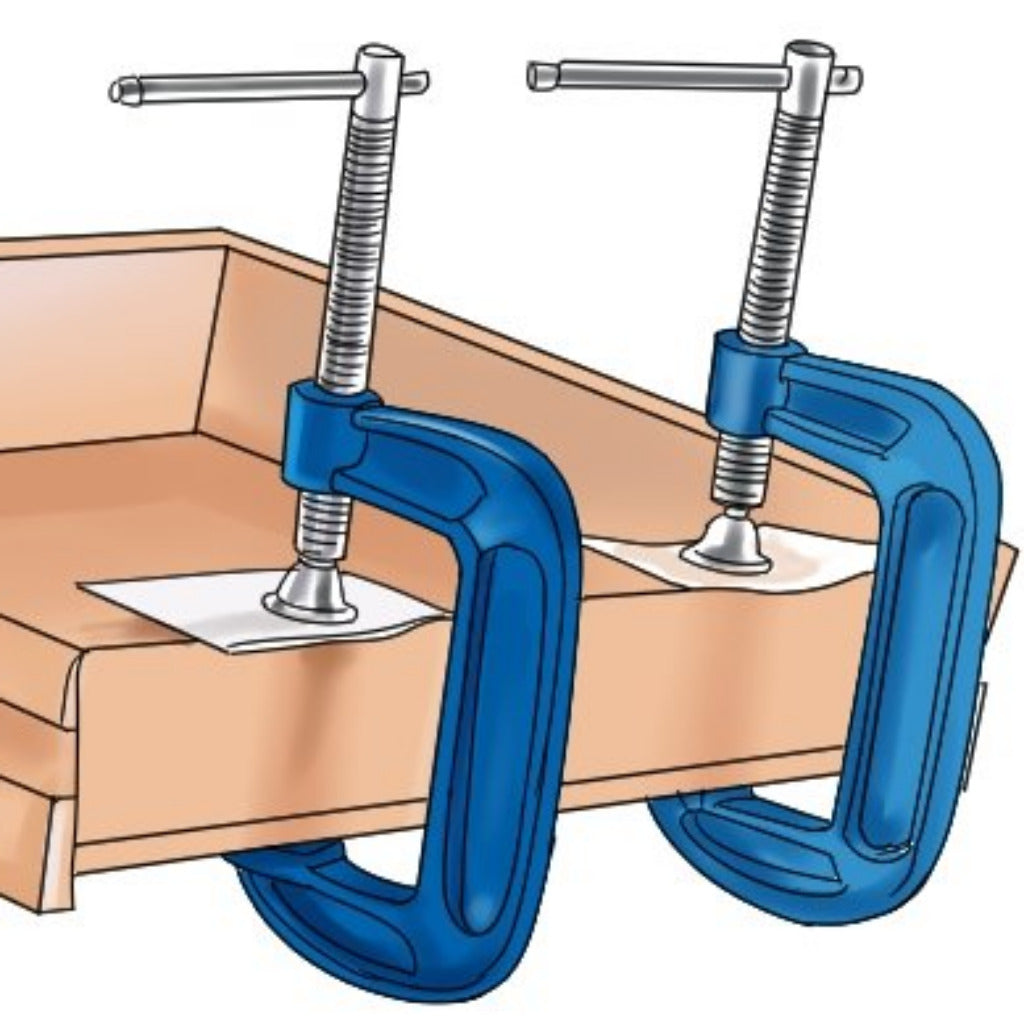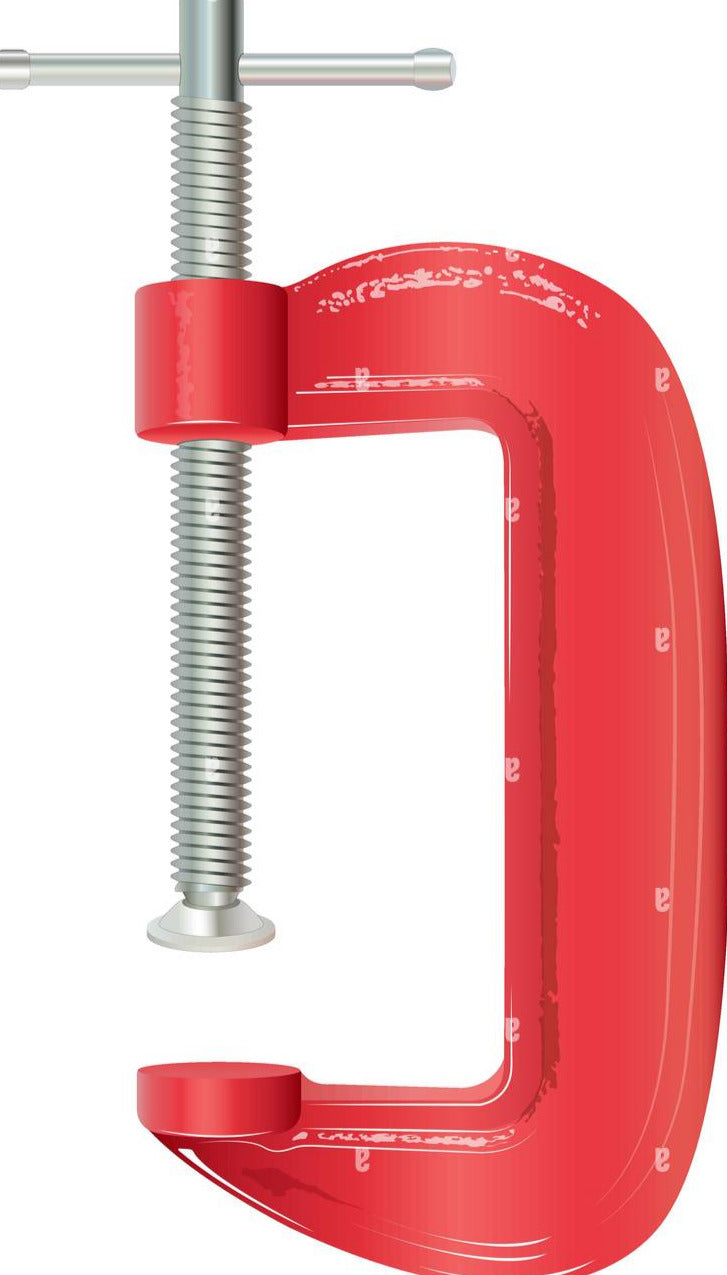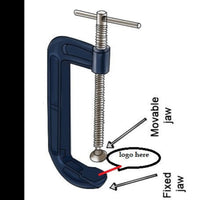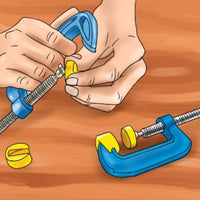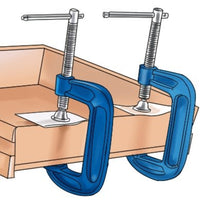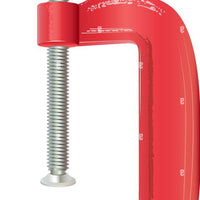 Specification 
G-clamp is one of the most popular types of clamp with DIYers and hobbyists.
It is so named because it is shaped like a capital 'G'.
This noise does not occur when working at night.
Color : Any color

Material :high quality iron, steel
Size(approx.) : 13.5cm and Jaw mouth approx 8 cm

Grade : Medium
Quantity : 1 piece set

Perfect for brass logo pressing on leather
Excellent tool, highly recommended!
Zero loss theory applied here :)
Great collection of leather for Wallets, bags,belts, shoes and many more articles.
Shop here